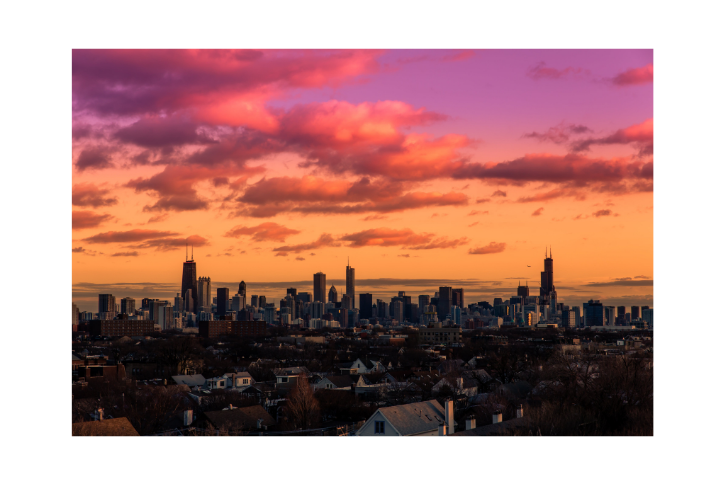 Healthy days are as important as a good night's sleep, and when you live in a city that's big on health and wellness, they aren't just wishful thinking. What healthy living means can be highly personalized—but it often centers on yummy food, regular fitness, clean and abundant green space, and a more laid-back state of mind. 
Some of the best cities in the U.S. are those with a health-focused outlook and a passion for community spaces. Where are the best places to live an organic lifestyle? Let's find out.
What Are the Healthiest Cities in America?
Check out these ten locations—listed in no particular order—that consistently rank as some of the healthiest cities in America.
1. Berkeley
Berkeley has many city and hillside parks, and this university town has healthy initiatives to help community members live their best life. Life in Berkeley offers everything from gourmet dining to cheap eats. Shops and cafes around nearly every corner encourage people to socialize while enjoying a delicious meal.
Fitness is big in Berkeley too—with gyms and fitness centers, nature trails, and bike paths found throughout the city. In fact, Berkeley is one of the most bike-friendly cities in America. It even has park-your-bike areas at local train stations to support a convenient commute to work.
2. Miami
Miami has an abundance of warm weather that encourages locals to head outdoors for power walks, morning runs, or casual strolls. The tropical city loves to blend its colorful coastal setting with healthy foods for a cosmopolitan flavor all its own.
Beaches line the coastline and offer endless fitness adventures, and Miami is also home to city parks and large nature preserves, so green space is easy to find. This city is big on mental wellness, too—with self-care establishments, spiritual centers, and other wellness hubs putting the focus on healthy outlooks.
3. Boulder
Boulder is surrounded by gorgeous mountains and hills that make for a picture-perfect vista. The scenery urges locals to go outside and take to the many trails around the city. The higher the elevation, the more expansive the views.
The city has a strong connection to local eating and features weekly farmers markets as well. Restaurants are local-focused and create a sense of local pride in the healthy produce from the area.
4. Atlanta
Atlanta has a unique blend of city vibes and green space, with trees dotting all corners of the city. While it may be a state capital, Atlanta features distinct and often quaint neighborhoods—where healthy living can be whatever you want it to be.
Wellness shops and fitness centers pull in just as many locals as do the hills, waterfalls, and mountains of the southern Appalachians. Many restaurants here have a health-focused menu, too. Having such a temperate climate also encourages people to go outdoors and enjoy the natural surroundings.
5. Ann Arbor
Ann Arbor's nickname, Tree Town, spells out one of its greatest attributes. The city overflows with green space and trees aplenty. The meandering Huron River—running right through the town—creates pockets of natural parks, with botanical gardens and recreation areas all around.
People here love thinking green, encouraging health initiatives through city council meetings. Farmers markets are full of enthusiastic locals, while biking and hiking trails enjoy steady traffic. Ann Arbor brings out a passion in locals to keep their city clean, beautiful, and healthy.
6. Santa Fe
Santa Fe blends incredible scenery with spiritual abundance, making it a wellness mecca. From yoga centers to meditation retreats, Santa Fe has the means to take care of your spiritual and mental health.
It's no surprise that Santa Fe is home to tons of health and wellness resorts, too. Travelers find much to love in this city, and some tourists even go on to become locals—since Santa Fe is one of the best places to live a holistic lifestyle.
7. Seattle
Seattle is a city interspersed with pockets of green. Having easy access to waterways, nature preserves, and forested areas helps encourage locals to combine personal health with environmental health. In fact, Seattle has a city-wide environmental initiative designed to keep the region sustainable.
Many city group fitness initiatives help drive social support and carve health and fitness into mainstream activities. Seattle equally excels at healthy food access by focusing on local harvests, farmers markets, and creative combinations.
8. San Diego
San Diego has some of the best beaches and weather around, with consistently fair skies and trails and coastlines dotting the city. Looking for one of the best places to live for a holistic lifestyle? This city is primed for spiritual wellness, with self-care opportunities that stretch across the region but often center on the jagged coastal bluffs.
In addition, farmers markets bring in heavy foot traffic. The beaches often swell with people taking time to relax. Hiking trails and bike paths are abundant in the surrounding region, with several city parks attracting fitness enthusiasts from sunrise to sunset.
9. Arlington
Arlington is a city dedicated to fitness—something to consider when you're looking at the healthiest cities in America. Arlington offers bike paths, walking paths, and community parks with recreation centers that also serve as social hubs.
Easy access to fitness-related infrastructure encourages locals to get out there and improve their lifestyle. You can find gyms and fitness businesses across the city, with plenty of weekly farmers market stalls, as well.
10. Austin
From the swimming holes to the winding Colorado River, water sports and fitness buffs find much to love in Austin. The wealth of hiking trails in and around the city in Texas urges locals at all hours to get outside, enjoy the warmth, and perfect their physique.
Fitness isn't complete without healthy eating, though. Austin shines here as well. The city has many healthy food options—from vegan to vegetarian to locally raised.
Are You in One of the Best Places to Live an Organic Lifestyle?
What is the healthiest city in America? As you can see, there are many health-promoting locations, but the healthiest cities in the U.S. help their residents by providing ways for locals to eat better and be more physically fit.