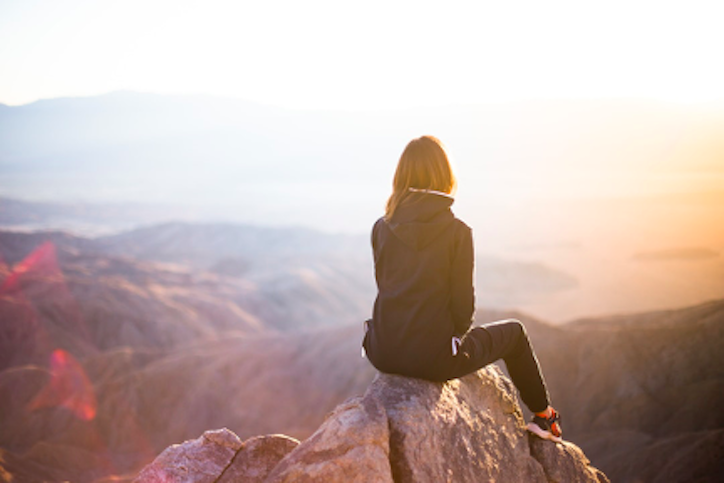 The high-stress environment created by the COVID-19 pandemic has left us all needing to escape and recharge. Wellness travel — travel designed to promote your emotional, spiritual, and physical health — offers the chance to do just that. You'll have the space to strengthen your body and mind when you need it most.
It is important to proceed with care in these uncertain times. Follow these recommendations to ensure that your next vacation genuinely improves your well-being. 
Wellness Travel 2020: Tips for Health and Happiness
1. Do Your Research
If you're thinking about going abroad, check out travel advisories issued by the Center for Disease Control (CDC) if you're staying domestic, research state-specific guidelines. Look at the number of cases reported in the region you're considering for your vacation.
Pay attention to specific mandates in different states and cities, for example:
Are masks required?
Does the state require a 14-day quarantine for visitors?
Does your home state require a 14-day for returnees?
Are airplanes, trains, or busses offering transportation to the destination?
2. Don't Abandon Safety Measures
It is tempting to use vacation as an excuse to discard the COVID-19 precautions you're exercising in your day-to-day life. Don't. Continue to wear a mask, socially distance yourself from others, and wash your hands frequently.
3. Visit a Destination Near Your Home
Look for nearby vacation opportunities. Right now, the less physical distance you have to travel, the better. Find a local wellness adventure or retreat. You can stay close to your preferred medical resources and avoid potentially dangerous exposure.
You don't need to jet off to an exotic destination for a rejuvenating, refreshing holiday. You can attend a refreshing wine and yoga retreat in California or a peaceful meditation and yoga event in Florida. 
4. Let Professionals Plan For You
Your wellness travel shouldn't add stress to your life. Let someone else worry about the logistics. If you have a trip already in mind, use wellness travel websites for inspiration and tips.
Wellness professionals can offer you more than merely a decreased workload. They'll stay on top of recent developments of the crisis and their impact on travel to various destinations. By booking a full vacation package, you can relax knowing that a team will be looking out for your safety.
5. Get Some Fresh Air
Outdoors in the middle of nowhere is just about the safest place you could be. There's never been a better time to enjoy all that nature has to offer. Go camping or factor some nice hikes into your itinerary. Attend a yoga and mindfulness retreat or enroll in other active adventures offered by trustworthy companies. 
6. Make a Lasting Change
Prioritize your health beyond the duration of your vacation. A detox retreat will reboot your system with diet and exercise designed to keep your immune system in top-notch shape. Making sure your body is ready to fight off infection has never been more critical.
Wellness isn't something you check off of a list. It's an ongoing commitment to a better relationship with yourself, your body, and your loved ones.
7. Bring Your Bubble With You
While meeting new people can be an exciting part of travel, you are safest when you limit your interactions to those inside your "social bubble," the group you're already in close contact with.
This doesn't mean you have to be a hermit, alone in a hotel room. Look into group trips, and bring your support network along. They probably need the vacation just as badly as you do!
8. Book Early
While this one may seem counterintuitive in today's ever-changing environment, there are a couple of good reasons to book your travel well ahead of time.
Right now, tourism and hospitality companies are offering unprecedented flexibility when it comes to last-minute changes and cancelations. Don't shy away from asking about protective measures when booking. Responsible vacation providers have a clear and generous policy in place.
Even the act of booking a vacation can reduce your stress level. We all need things to look forward to. By booking today, you can get excited about your escape well before the date of departure.
Your upcoming vacation can offer respite when you're feeling overwhelmed. This commitment to your well-being demonstrates an ongoing investment in your mental and physical health.