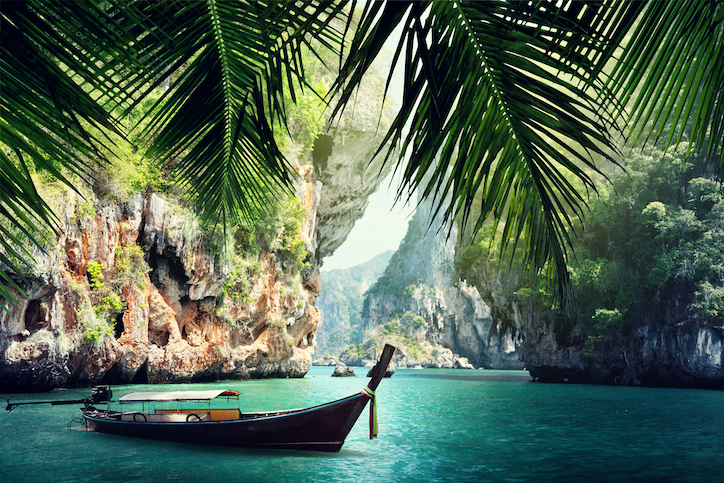 5 Ways to Travel Eco-friendly for a Wellness Trip
A lot of us work hard to make sure that our homes and lives are as eco-friendly as possible. Once we leave the narrow confines of work and home, however, we don't always have ways in which to limit our environmental impact, especially when it comes to travelling. There are some things you can do, however, to make your next wellness trip as low impact as possible. Planning your next vacation but want to do it in an eco-friendly way? The following are some of our best tips for travelling green.
1. Choose Alternatives to Flying When Possible
The IPCC (Intergovernmental Panel on Climate Change) estimates that aviation accounts for around 3.5 percent of climate change caused by humans. By 2050, that number could be as high as 15 percent. For this reason, many green travelers try to avoid flying as much as possible.
Sometimes, you just have to fly, and that's understandable. If you're traveling to Asia from North America, for example, a flight might be the only way you can get there and back in time. In Europe, however, as an example, you would have more and greener options. Traveling from England to the Continent? Forego the plane for a boat. Going from Paris to Florence? Hope on a train.
2. Look for Vegetarian and Vegan Restaurants
Going vegetarian or vegan has been shown to lower your carbon footprint and impact on the environment. As you travel, look for your veggie friends! There are sure to be vegetarian options for you out there these days, even in countries that prioritize eating meat. Even if you can't find a vegetarian restaurant, look for a veggie option on whatever restaurant you are at to keep your travel as green as possible!
3. Unplug your Charger
Many of us are paranoid about having enough charge on our smartphone or devices during normal times. When we are traveling, it can be higher stakes. While you may have to charge your devices, remember to unplug your charger when you aren't using it. This small but constant pull on the grid really increases your footprint over time.
An even more eco-friendly (and travel-friendly) alternative? Try using a solar-powered charger. These green bits of electronics also make it easier to charge in countries where the plug doesn't look at all like the plug you usually use! Ones with multiple panels that fold over into a compact rectangle may be your best bet when traveling, since they'll stow away nicely in a suitcase or pack.
4. Reuse Towels and Sheets
Washing a hotel's worth of towels and sheets each day uses a lot of energy and water. Do your part to limit this waste by requesting that your towels and sheets not be washed each day. Some places where you stay may actually have cards that you can fill out to make it clear you don't want your linens laundered each day. If this isn't an option, just hang the "Do Not Disturb" sign on the door so the maid won't come in and gather up towels or sheets that are perfectly good for another day or two.
5. Choose Eco-Friendly Resorts
One of the best ways to reduce your carbon footprint during travel is to support vendors that have a green approach to life themselves. Many wellness and health resorts take a greener approach, offering vegetarian cuisine, leveraging solar tech, and ensuring that all protocols at their facilities reduce their impact on the environment. Plus, these resorts are just more relaxing and therapeutic than most others, so you get an added return on your investment!