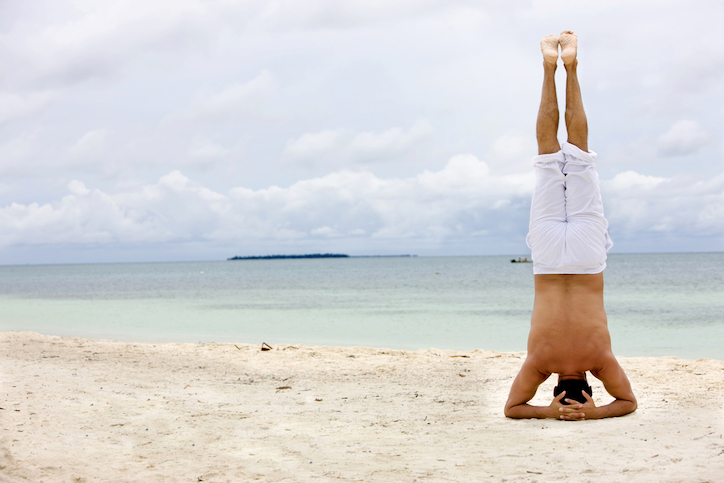 What a spring it's been. You're probably ready to get away, yes? Have we got the list for you. We've brought together the four most luxurious and satisfying retreats out there. Whether you want quiet time to decompress or want to up your fitness game, we've got you. From Thailand to the glamorous hills of Malibu, these retreats offer you everything that's the best in health and wellness.
6 Day – "Relax In Nature" Yoga Retreat In The Majestic Mountains Of Costa Rica
Feel like exploring new depths with yoga in a lush setting with majestic mountains? This Costa Rican retreat is the one for you and a great way to shake off the doldrums after months of work or staying inside. This yoga retreat features an open-air studio, rejuvenating massage, and luxe spa services. AmaTierra also has an expansive dining area where you can enjoy quality cuisine made from local, organic ingredients while gazing over the jungle from a balcony. This retreat package includes 5 nights lodging in a large suite with private bath, yoga classes and meditation, as well as gourmet meals. You also get the added bonus of a full-day tour through nearby Carara national park and a one-hour full-body massage. All together, this option is the ultimate in relaxation!
5 Day – Express Fitness Reset in Utah
Looking to jumpstart your metabolism and start feeling ready for summer? How about a fitness retreat in the gorgeous peaks of Utah? Located outside Salt Lake City, this Unite Fitness Retreat gets you on the road to true fitness and better overall wellness. The fitness program on this retreat is tailored to your specific needs and is structured around three pillars: well-structured exercise, mindfulness, and healthy nutrition. All of the experts at Unite focus on this holistic approach, making sure you get the most comprehensive benefit from your time there.  An added selling point? The Unite program is doctor-recommended, with over a third of their guests finding about the retreat from their physicians, meaning you get a safe and effective way to achieve your fitness goals!
7 Day – "The Ranch Malibu" Fitness & Wellness Retreat in Malibu, CA
Like the California way of life? Take your next retreat at The Ranch Malibu. Located in the ultimate, glamour location, this retreat lets you recalibrate in luxury. You get results, too, thanks to the programs "no-options" philosophy. The Ranch is set on an actual working ranch right above the Pacific Ocean and also features an open-air kitchen, a pool and jacuzzi, and a certified organic garden. This retreat is available all year round and the weather is always 75 and sunny in SoCal, so if you don't get there this summer, you can always circle back in the winter or fall!
9 Day – "Rest & Balance" Stress Management Program in Thailand
Looking for a real break from it all, preferably on another continent? Take a trip to Southeast Asia for this ultimate, extended retreat. Nestled in a lush locale over the Gulf of Thailand, the Absolute Sanctuary has everything from cozy and comforting rooms to expansive suites. Enjoy a holistic program that includes stress management techniques, life balance coaching, and private yoga and Pilates classes. You can also enjoy some pampering at Absolute's spa.  The architecture of the facilities was inspired by Morocco, making this one of the most truly unique spaces on our list. Who could ask for more from a getaway?