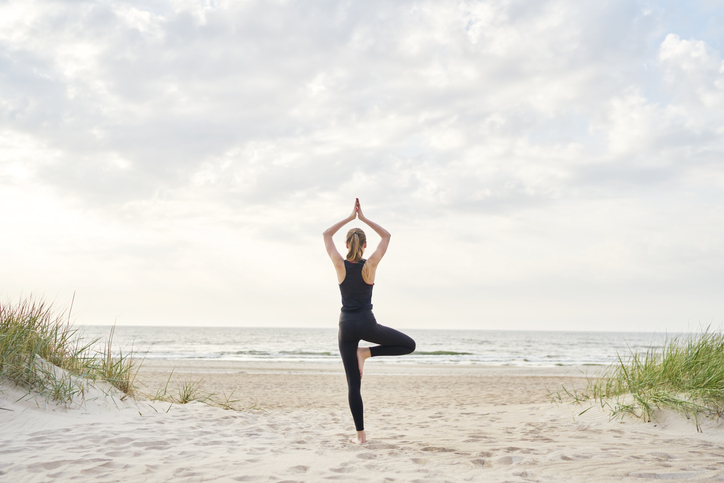 There's no way around it: so far, 2020 has been a difficult year for people everywhere. This summer will be a vital time to reset your intentions for the year and restore your well-being. You may also need to get away from home for a little bit, even if you're not ready to leave the country just yet.
U.S.-based yoga and meditation retreats can help you get the best of all worlds. Whether you need a quick reset over a long weekend or your mind needs a bit longer to feel rejuvenated, there's a retreat for you. Below are the top five retreats for yogis to visit this summer.
"Disconnect to Reconnect" Sessions at the Zen Den Yoga School
The Zen Den Yoga School in Boca Raton, Florida offers its "Disconnect to Reconnect" retreat in three different lengths: three, eight, and 15-day sessions. Whether you have just three days or over two weeks to commit to your retreat, you can benefit from services such as:
Daily yoga classes
Meditation on the beach at sunrise
Acupuncture
Massage
Yoga philosophy classes
Yoga teacher training
Each day, you'll enjoy energizing smoothies for both breakfast and lunch. You can carry the yoga flows, energy, and lessons you learn in this retreat with you for the rest of your life.
Adventure Yoga Wellness Retreat in Hawaii
If you're craving both the calming contentment of yoga and the thrill of going on an adventure, you do not have to compromise this summer. This six-day retreat in Princeville, Hawaii offers the perfect combination of zen and excitement. Each activity guests participate in offers two options, so you can perfectly customize your stay. 
This retreat is well-suited for couples, families, friends, and more. Activities include deep relaxation sessions with the crystal bowls, hiking, snorkeling, and (of course) yoga. This all-inclusive package includes five breakfasts, five dinners, lodging in a luxurious resort, and transportation to and from the airport.
Four-Day Yoga and Meditation Retreat at Sagrada Wellness
Sagrada Wellness offers this yoga and meditation retreat in the gorgeous Santa Margarita, California. Open only in August, this getaway package includes many types of yoga practices, such as vinyasa, yin, and restorative practices. The classes accommodate yogis of all experience levels, from brand-new beginners to instructors. 
In addition to yoga, guests enjoy three healthy meals per day which can accommodate began, gluten-free, vegetarian, raw, and organic diets. The retreat also includes plenty of downtime to journal, meditate, explore the Sagrada Ranch, go for a hike, or catch up on some sleep. You can also take this time to explore nearby cities, such as San Luis Obispo and Paso Robles.
Sagrada's Yoga and Wine Retreat
If you read the entry above and thought, "The only thing that could make that better would be wine," then this is the retreat for you. Guests on this retreat enjoy yoga classes on Sagrada's 45-acre ranch in the mountains. Additionally, guests enjoy local wine paired with each meal and two wine tasting adventures. This is an excellent choice for couples who want to get away together or a fun girls' trip.
Living Well Fitness and Wellness Retreat at Hilton Head Health
Hilton Head Health (H3) offers this award-winning retreat on Hilton Head Island, South Carolina. This retreat focuses on many facets of wellness, with yoga being part of the program. Guests enjoy 50 fitness options, healthy eating, spa treatments, wellness education, and more. The wellness journey doesn't end after the seven-day retreat. Attendees can choose to continue with distance coaching for up to six months after their stays.
Ready to get out and do yoga in a serene location surrounded by like-minded folks? Book your yoga and meditation retreat for the summer now!