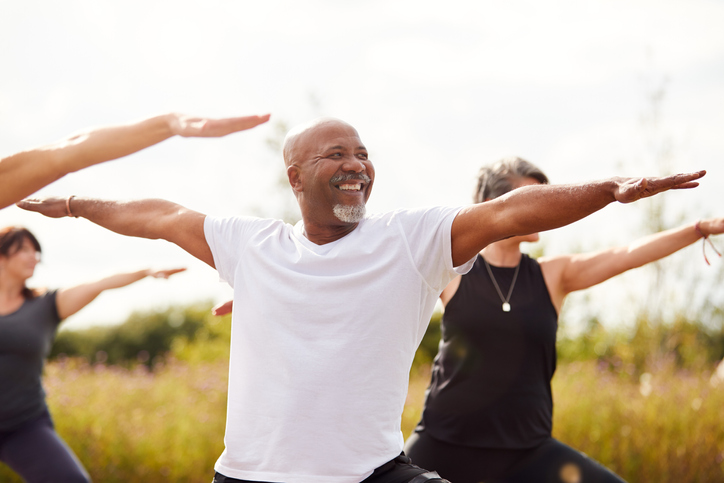 Fitness and weight loss retreats can help anyone who wants to improve fitness performance, lose weight, or both. You can jumpstart a long weight loss journey, break a plateau, or meet some short-term goals–all with beautiful surroundings and supportive company.
Whether you want to spend a long weekend, a week, or even two weeks on your retreat, you do not have to leave the country to find an excellent fitness and weight loss getaway. Not only do these retreat packages offer different lengths, but they also fit different budgets, wellness styles, and diets. Below are four of the best fitness and weight loss retreats available in the United States.
Two-Week Immersion Weight Management Retreat at Eupepsia
If you have two weeks to spend working on every aspect of your health, you cannot beat Eupepsia's Immersion Weight Management program. This wellness resort is located in Bland, Virginia, nestled between the Appalachian Trail and Jefferson National Forest. Eupepsia offers many options for wellness vacationers, but this is its most inclusive. 
First, you get a full analysis that includes body composition, health and fitness assessments, cholesterol check, Ayurvedic Body Type, and blood sugar analysis. With this information, the professionals here create a personalized fitness and wellness plan for your unique needs. Fitness and recovery activities include:
Group fitness classes
Body work sessions
Slimming Ayurvedic Therapies
Eight personal training sessions
Outdoor activities, such as hiking
Yoga
Attendees also enjoy three healthy, balanced, and vegetarian meals each day that meet their nutrition goals.
Eight-Day, All-Inclusive Health and Fitness Program at Pritikin
Oprah calls Pritikin the "gold standard in health and wellness support" for many reasons. This resort in Miami, Florida is not just backed by Oprah, but the results of its methods can be seen in peer-reviewed scientific journals like the New England Journal of Medicine. The key is in teaching attendees to make healthy choices not only at the resort but for the rest of their lives as well.
Pritikin's industry-leading blood panel tests at the beginning and the end of the program give you insight into how your choices affect your body on a cellular level. You also learn how to maintain a healthy lifestyle through cooking school, doctor-led seminars, and group fitness classes. To personalize your program, Pritikin offers a personalized prescription for exercise, analysis of your diet, and optional activities. All attendees enjoy healthy and delicious meals as part of the program.
Four-Day Transformational Healthy Getaway at Hilton Head Health Island
You don't need a week or more to jumpstart your health journey. At the Hilton Head Health (H3) Island resort in South Carolina, you can overcome physical and mental challenges on your wellness journey. This all-inclusive getaway encompasses:
Relaxing spa packages
50 unique fitness activities
Healthy meals from a gourmet chef
Wellness education opportunities
Guests can customize their experiences with opportunities such as cooking classes and local excursions. When the four-day retreat ends, the wellness support can still continue. H3 wellness coaches keep guests on-track for up to six months with weekly phone calls, Q&A sessions, and online communities.
Five-Day Express Fitness Reset at Unite
Unite offers this five-day package*-/8523*-/85/*- year-round in the beautiful Salt Lake City, Utah. Check into your king room on Sunday and get started with an InBody(™) health evaluation that allows coaches to better understand your needs. They can then recommend fitness programs and meals plans to help you meet your goals. Take your fitness and nutrition plan home with you to stay on track.
During the camp, you can enjoy hikes every day, group yoga and meditation sessions, grocery store tours, cooking classes, and more. Continue what you've learned with four weeks of Unite-at-Home guidance and coaching.
These are just some of the many fitness and weight loss retreats that you can find on My Tripwell. Search for these getaways and more to find the one that fits your needs.