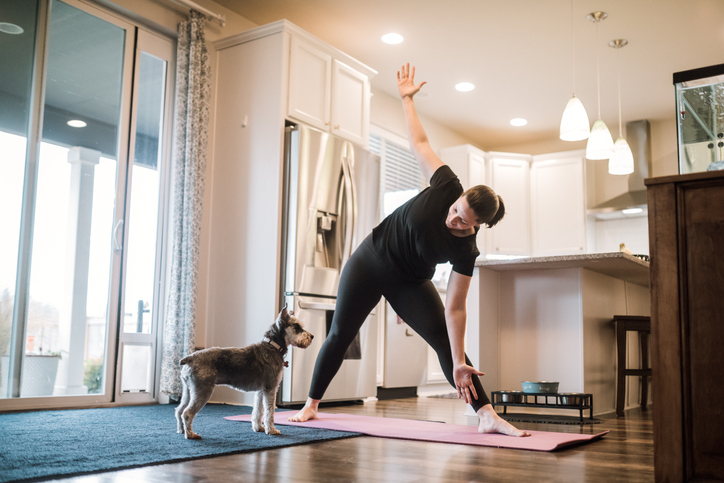 Are you used to going to the gym or Pilates and unsure how to stay active at home? Miss going on fitness retreats? Luckily, many fitness instructors have developed daily workouts you can do from home. If you want to get your burn on while in the confines of your house or apartment, here are a few great options.
We've all experienced a dramatic shift in perspective over the last few months. If you are used to traveling often, staying on the move, and going to wellness retreats on a regular basis, your core may be slightly off balance. You may be worried that you won't be able to stay in top shape at home.
As we spend more time at home, it's more important than ever to take time to care for your mental and physical state. One of the ways you can do this is by staying active. The good news is that, thanks to the internet, you can stay fit and maybe just satisfy a bit of your wanderlust at the same time!
Many world-class trainers from around the world are sharing training sessions and classes online. In addition to enjoying these pro sessions, you can supplement your at-home workouts with some of the following. In no time at all, you'll be back to feeling like your pre-shutdown self… or maybe even better!
1) Working with Resistance Bands
Resistance bands are a great option of you are looking to target individual muscle groups. They are lightweight and can be attached to a door knob or door handle for added resistance. Even without access to the weight room at the gym, you can use these compact and affordable accessories to keep your muscles toned.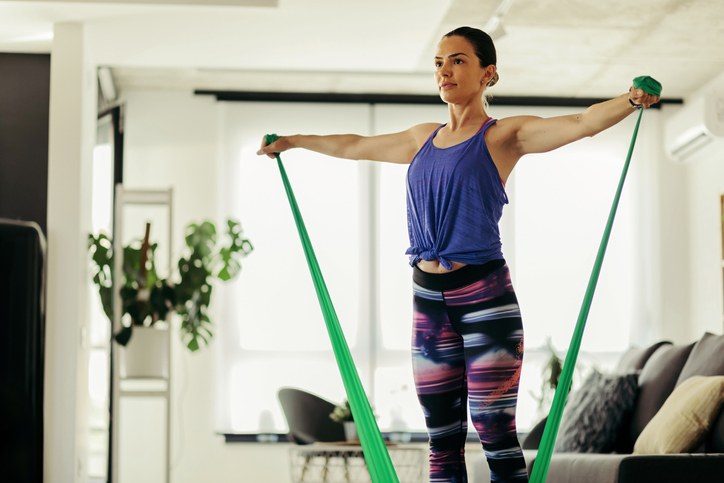 2) Virtual Yoga
There's nothing like being in a yoga class, but you can still do your yoga at home with others. In addition to physical exercise yoga helps to nourish your overall well-being through meditative practices. By taking a virtual yoga class, you can go at your own pace, while still benefiting from some expert knowledge. Try to focus on one goal, be it flexibility or balance. Your yoga practice should be about staying calm and centered right now, not pushing yourself too far!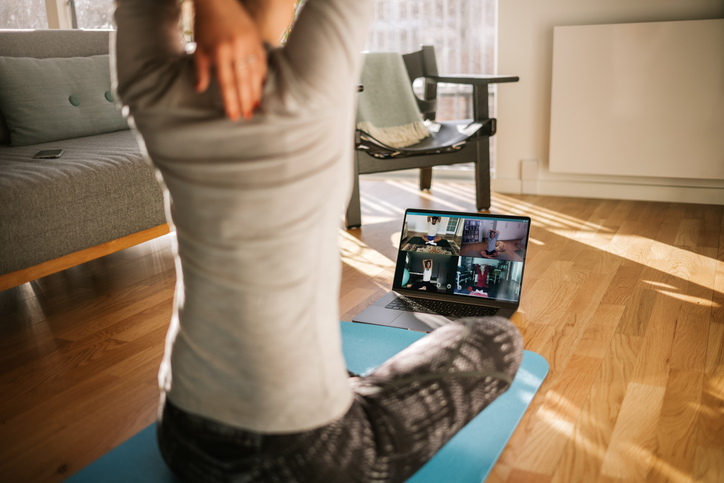 3) Dance Workouts
Dance workouts are high-cardio, high-energy, and super high-fun. Whether you are a beginner or advanced, there is an online class for you. They are also available in an array of styles from hip hop to ballet. With so many styles out there, you could build all your at-home workouts out of dancing alone! Check out this guide of live stream dance classes from Dancing Alone Together to get your at-home groove on.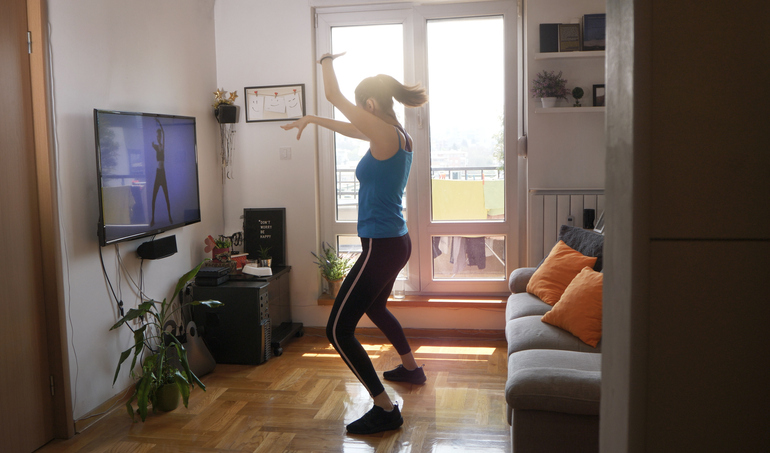 4) Bodyweight Workouts
There's nothing like the classics, and bodyweight workouts are just that when it comes to getting exercise done right. YouTube is filled to the brim with fitness influencers doing very effective bodyweight routines. Some of them only run about 20 minutes, but you get a full head to toe workout.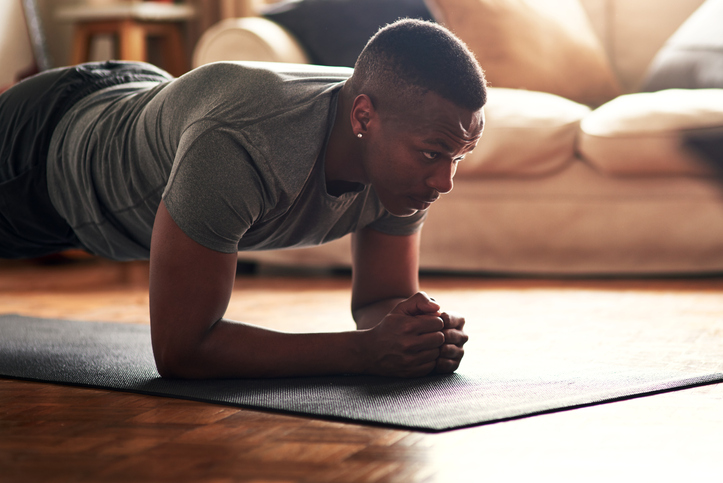 5) Go for a Socially Distanced Run
It's okay to take in some fresh air while also getting some exercise. If you live in an area where it is possible to get outside for part of the day, take some time to go on a socially distanced run, power walk, or hike. The combination of the great outdoors and a solid workout will have you feeling great again in no time.