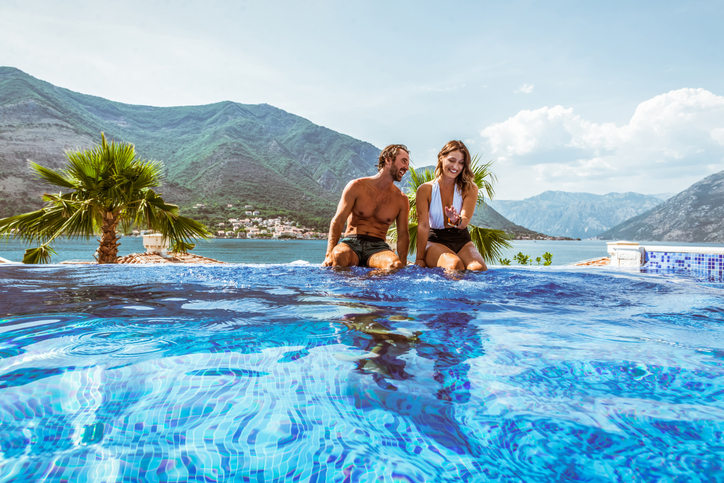 Need some time away from everything? Don't we all! The most rejuvenating breaks can be ones that we take to spa getaways. By taking the time to relax while also indulging our love for health and wellness, we can take rest and relaxation to whole new levels. We've curated some of our top spa destinations around the country for you to consider on your next spa trip. These spa getaways give you a way to explore your relationship to health and wellness in some of the prettiest settings around.
Eupepsia
Located in the heart of the Blue Ridge Mountains near the Jefferson National Forest, Eupepsia offers a wealth of health and wellness services in a glorious rural setting. Their stated mission is to help their visitors reconnect with themselves "at the level of their body, energy, emotion, mind and spirit." Health retreats offered by Eupepsia include their Healthy Detox, Rejuvenating Cleanse, Advanced Healing and more. They even offer a Family retreat option for those of you who want to explore new levels of health and wellness as a family!
Zen Den Yoga School and Retreat Center / Maui Spa & Wellness Center
For many of us, taking care of ourselves means maintaining a yoga practice. Zen Den Yoga School and Retreat Center offers a wide variety of yoga-based retreats and yoga teacher trainings. Popular retreats at Zen Den include the Disconnect to Reconnect Florida retreat and the Yin Yoga Restorative retreat. They've also partnered with Maui Spa & Wellness to extend a variety of luxury spa treatments to their guests, including a range of massages, cupping treatment, and hot stone therapy. With a location in lovely Boca Raton, Florida, Zen Den ensures that you can enjoy the world's natural beauty on your journey to health and wellness, too.
Namaste Healing and Wellness Center
If you have experienced the benefits of Eastern healing modalities, a trip to Namaste Healing and Wellness Center in Evergreen, Colorado should be on your list of must do's. This wellness center offers Tibetan Cranial, Energy Healing, Frequency Sound Healing, and Naturopathy sessions— and that's just the shortlist. Short on time, but want to get the most out of your visit? Try out their ½ Day Mini Retreat. The center also conducts a wide variety of workshops throughout the year to help you deepen and explore your relationship with many of these healing modalities.
Sagrada Wellness
Offering inspired yoga retreats in lush and lovely Central California, Sagrada Wellness features true luxury thanks to their architecturally designed retreat center and organic and vegetarian Sagrada Kitchen. Enjoy the contemporary, rustic, country aesthetic as you focus on awareness and rejuvenation and enjoy the majestic landscape. The unique retreat is centered around a landscaped courtyard, allowing guests to gather together and enjoy meals or a glass of wine at sunset. A freshwater outdoor shower and saltwater pool only add to the ambiance at this stellar California spa getaway.
Hilton Head Health
Are you looking to bring new health and wellness into your life while losing some weight? Hilton Head Health takes a holistic approach to weight loss helping you set high-level life goals that center on wellness and longevity. The elegant facility at Hilton Head Health— or H3, as they like to say— is located in the natural beauty of the Lowcountry in South Carolina and features a community of trained dietitians, psychologists, wellness educators and more. You get a personalized and medically based weight loss program and all the beauty that the natural world has to offer. Sounds just about right, doesn't it?